All seems to be as it should now, I noticed the cooling after the update this morning, it was previously disabled as it is currently empty, I reapplied the "disable" but had to leave it until later in the day. I noticed it had been cooling to a previously set 11degs, albeit the set point was inactive. It stopped when I disabled the Cool PWM. I have just recycled the settings enable fridge constant and then disable and it seems to work. Have also rebooted and remains at zero.
Whilst in the disabled state I have applied a manual 18% duty to the heat PWM and it has started to heat despite the set point being disabled, I now can't change it manually.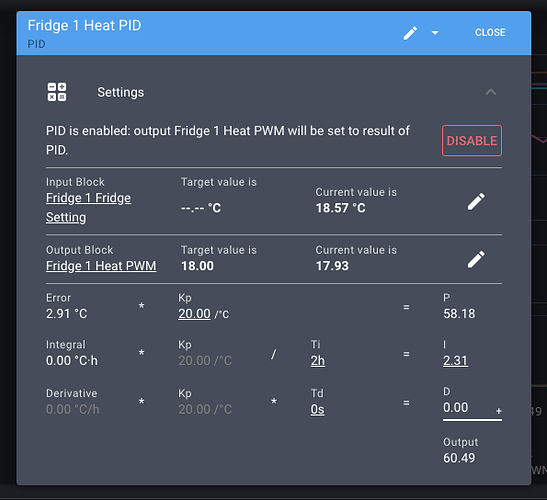 13%20PM|656x404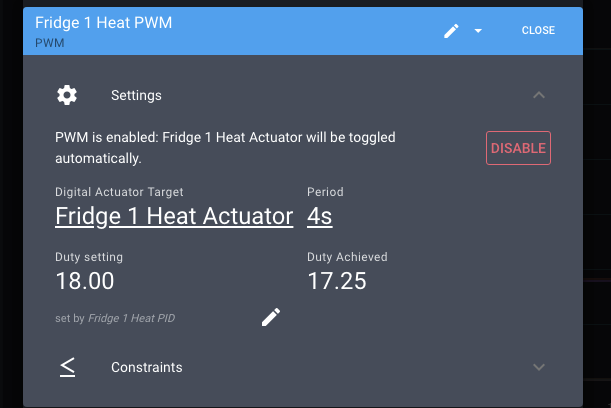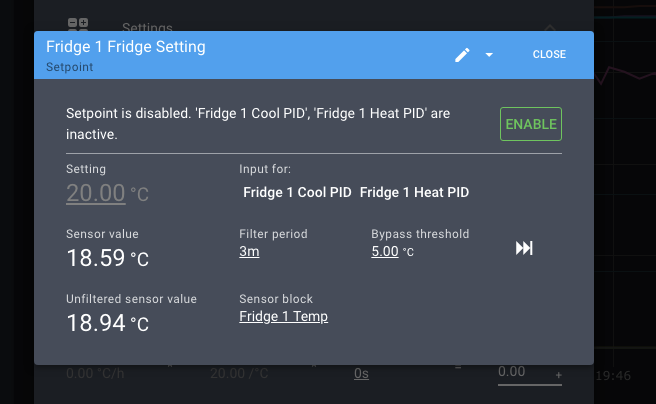 Does any of that help?