Hi everybody,
I have just finished my BrewPi based on Arduino and I have tested the PID with 20l of water.
I would like to have your opinion on the chart I obtained in order to know if I should improve my PID settings or if it is OK.
Here my fridge: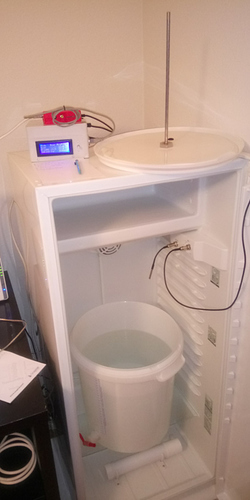 And here the chart, I was in Beer const 18°C :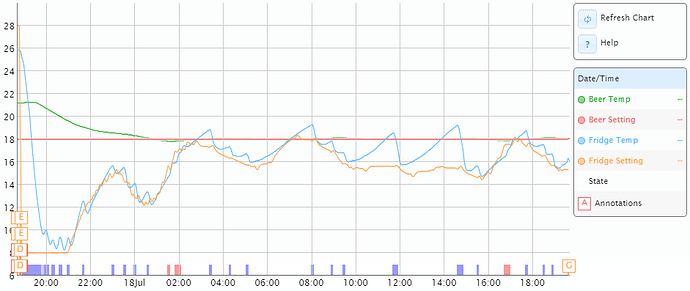 The fridge has some difficulties to follow the setting but the beer (here water) is 18°C +/- 0.15°C
It looks fine, but could it be better ?
Thanks for your feedback.