Cold crashing to achieve pitching temps has always been a struggle for me.
Using constant beer temp mode takes longer than expected and constant fridge mode needs baby sitting (and causes overshoot by a few degrees after switching to beer temp mode).
In another topic (Cold crash to achieve pitching temperature) Elco suggested changing beer to fridge maximum difference but I don't think this is the best approach.
Here's my last attempt (tried beer constant for a while the changed to fridge constant and switched back to beer mode when 20ºC was reached):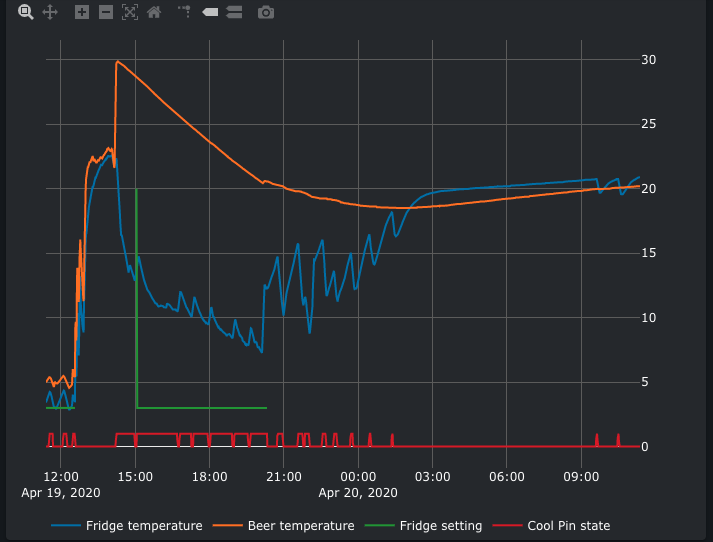 I would love a cold crash mode (or maybe tips to implement an Action that performs a cold crash and then go back to constant beer temp mode).