Greetings all. This post is a non-critical request for tuning assistance. BrewPi is working great. Just wondering if a little further PID tuning will reduce heat/cool cycling.
Here's the first week of fermentation: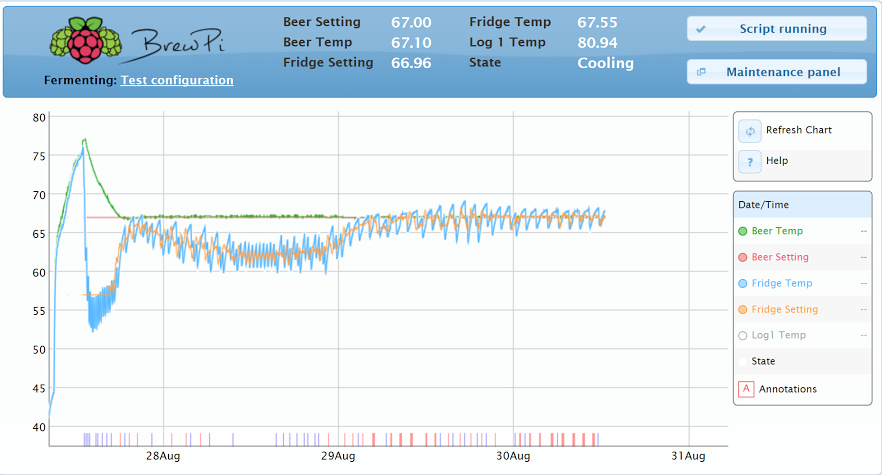 Here's the fermentation chamber, a 7 cubic foot chest freezer with 12V low-CFM fan and a 100W ceramic heat (IR) bulb.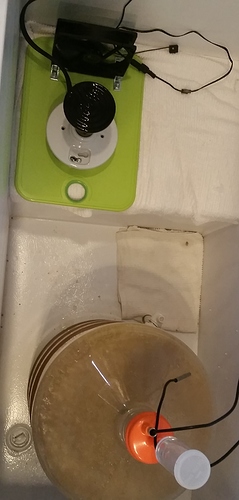 The wort started off warm ~ 77 F. (Our ground water is warm.) We pitched on top of the previous yeast cake (S05). Fermentation peaked and started to subside by Aug 29. The beer was strongly exothermic for 24 hours or so.
We're having a heat wave, so the ambient temp is quite warm. The beer sensor is in a thermal well. The freezer sensor is hanging around the neck of the carboy.
Here are the PID parameters: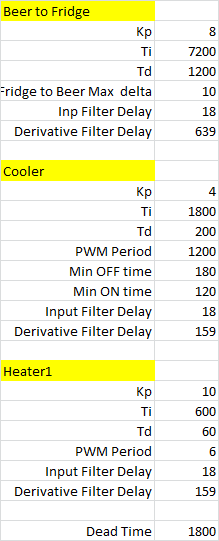 Beer to Fridge
I'm surprised that the heater is turning on at all. Do any PID tweaks come to mind? Mind you, I have absolutely no complaints about the stable beer temp. Nice work Elco and contributors!