Have done another brewblox-ctl, this time was clean with no errors.
However using Safari I can't get past this on the service tab.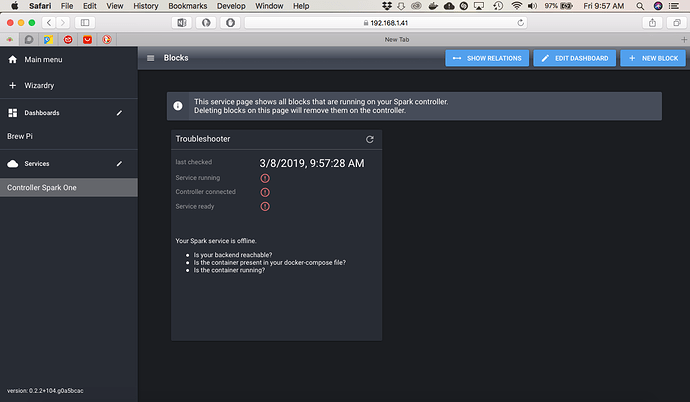 Screen Shot 2019-03-08 at 9.57.23 AM
All is okay via the dash board tab, works perfectly on Chrome.
Still only 4hrs of graph.
Thanks again for your efforts
Dave.