Hello,
Just updated to the new Brewblox yesterday. Tried setting the fridge to Fridge constant 7C for conditioning beer. At first it cooled too far, then seemed to come back up, only to cool again. Then I get home this evening to the fridge temperature being over 20C!
What is going on here? I really don't understand why a setup which worked so well with the old BrewPi software suddenly becomes unpredictable and unreliable.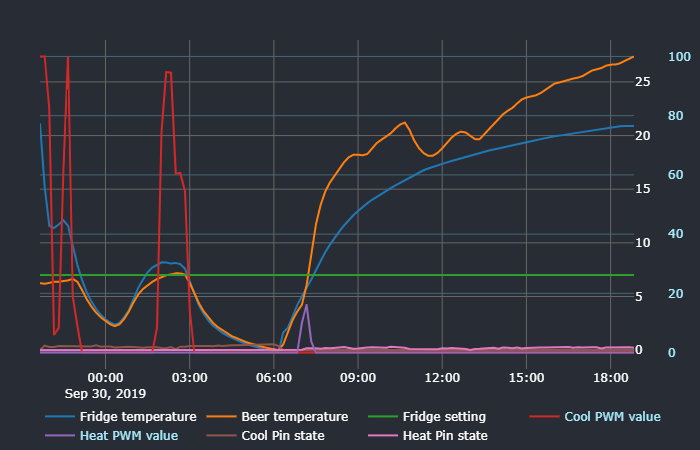 For cooling:
Kp: -50C, Ti: 2h, Td: 10m
Heating:
Kp: 20C, Ti: 2h, Td: 10m
Any help greatly appreciated!
Thanks,
Jerry