I have the following temperature profile running to test my setup, but it doesn't appear to be working. Beer temp should be 19degC, but is currently 19.4degC.
Note the Ferment Process widget show no beer set point and neither does the Ferment Cool/Heat PID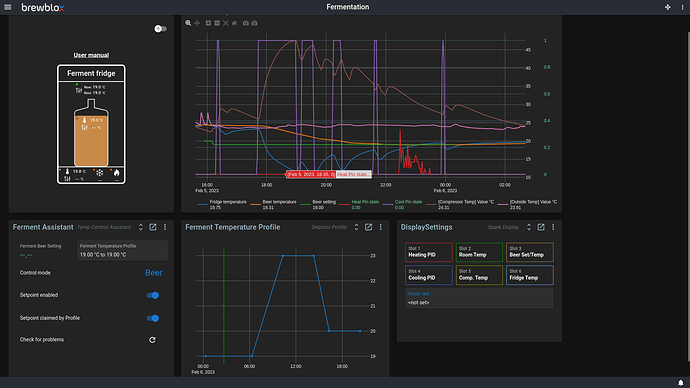 The proportional values are not being calculated?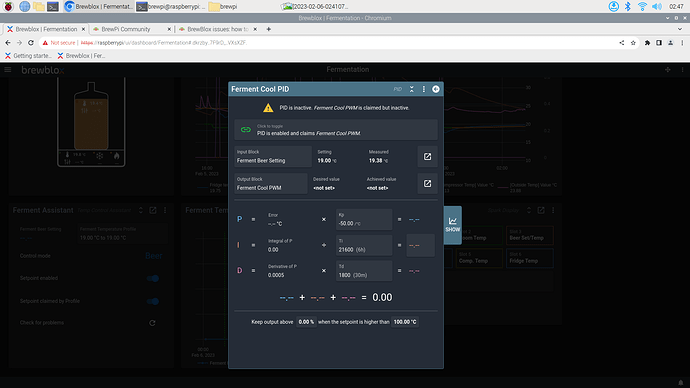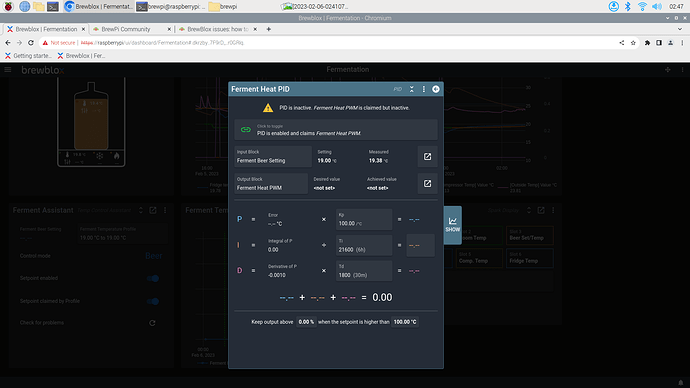 Brewblox diagnostic data & log:
https://termbin.com/oxiy
brewblox-logs.json (2 Bytes)