I've been using BrewPi for a while and love it, but just replaced my lamp heater with a small personal plug-in / fan heater.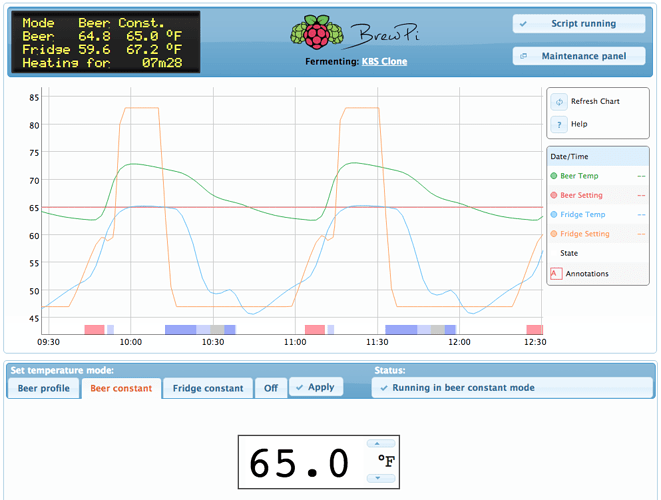 As you can see my beer temp swings are significant, 10 degrees or more. I reset all the BrewPi settings to factory to see what would happen, but really don't understand the PID inputs enough to properly dial this in myself. Can anyone help?
I have actual wort in the fermentor going through these swings, and want to pitch yeast tonight or tomorrow morning, ideally with this fixed by then!
Thanks!
Brian