Hi Everybody!
I'm starting my own fully automated nano-brewery build, based on the BrewPi!
i took some of the drawings from Elco from his HERMS setup, added a few modifications on my own (more automation, single shut off valve, fermentation conical from SS brewtech, water flow meter and an integrated kettle for cleaning solution).
I want to document what i'm doing here so let's start off with my Diagram!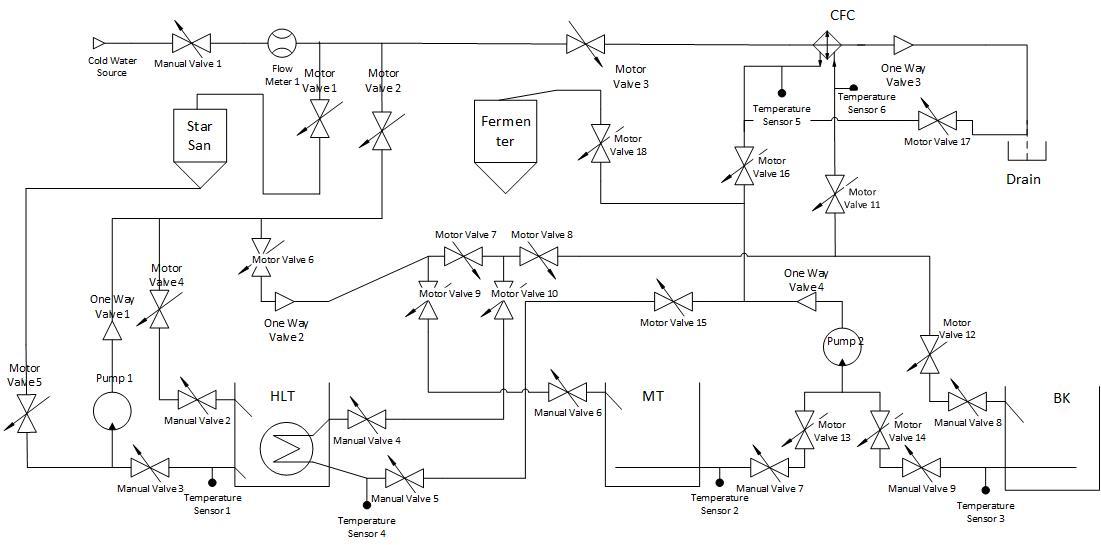 I've bught the HERMS basic setup for the kettles, i'm thinking of finishing this in a month or so, and then i'll start building the valves portion…
I know Elco is hard at work with the PWM setup and adding the valves at a later stage, but i'm in no hurry


until that time, any feedback is greatly appreciated!
thanks