Hi,
I hope someone can help.
My threaded onewire temperature sensor broke recently, after unscrewing/screwing the wire from it for a couple of years. Please see attached picture below. After I plugged in another one, it cannot read out the temperature on any of the five inputs, and I have tried with a couple of different temperature sensors. I am afraid that when the first temperature sensor broke it might have short-circuited and damaged something inside the brewpi 3. I have measured, inside the brewpi, the supply voltage it puts on the pin to the sensor, and it reads 5V, so that is fine, but I am afraid something happen to the data input.
Is there a way to troubleshoot this?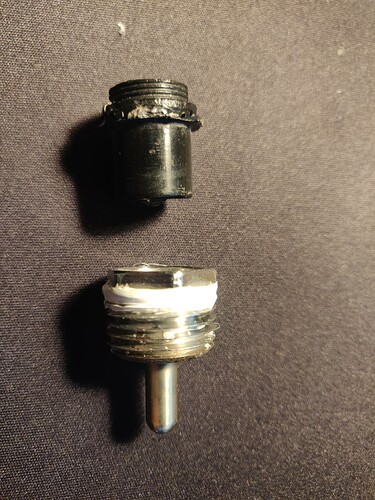 Best regards,
Martin