A friend hacked an old fridge for me but the insulation is bad and my 60W heater won't hold 20 degrees when it's cold in the shed overnight. So I bought a smaller, newer fridge.
Can the commmunity please help me through a change in the wiring to the new fridge? I should be OK for the heater; it's just the fridge that is confusing me.
This is the old fridge wiring.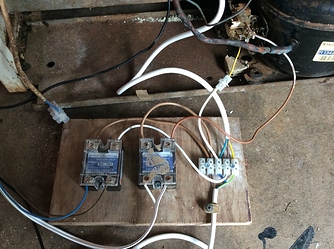 And this is the new fridge.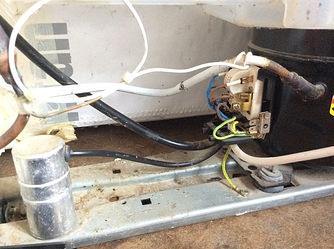 My old fridge has two wires coming from the compressor - a yellow green and a brown. I expect that I need to know
which yellow green and brown do I take from the new fridge and connect it with the plug and SSR respectively.
And which wires should I disconnect and/or leave alone from the new fridge?
Thanks a lot for your help.
Edward