Hi can someone verify if my performace looks ok?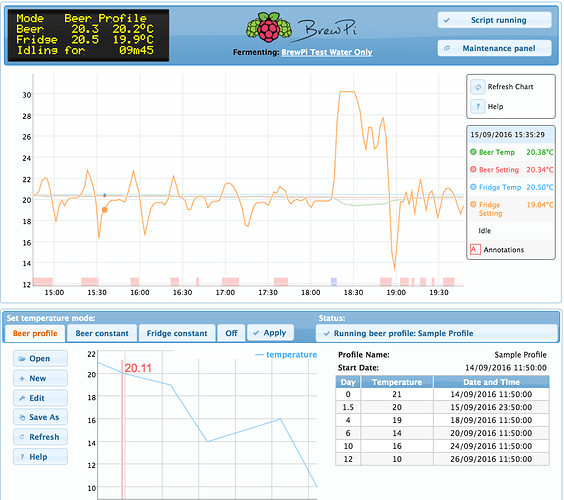 Just had a little concern regarding the dip between 18:00 and 19:00 when starting to bring temperature down for the day 1.5 in the profile. Should the temperature not hold a little closer to beer setting.
Im only testing this with water in the fermenter at the moment.
Cheers