Hi all, apologies in advance if this is covered somewhere and I missed it.
I'm doing a pilsner recipe from HBT: http://www.homebrewtalk.com/showthread.php?t=341353
And he calls for this fermentation schedule:
Fermentation:
6 days @ 50F
5 days @ 54F
2 weeks @ 66F (includes diacetyl rest + warm conditioning + carbonation time)
Lager for 2 months @ 35F
So, I set up the following:
That led to this graph: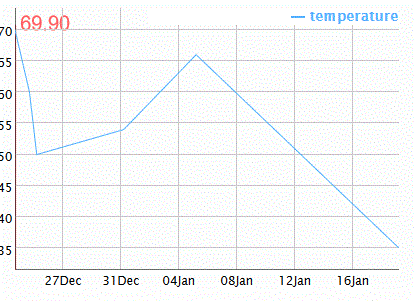 What I've done is the past for lagers is put in (for this example) a day 26.4 at 66 and a day 7.4 at 50, which then keeps a nice even 66 throughout the two weeks he calls for and a nice even 50 for the six days… According to the graph.
But my question is, do I need to do that? Will the algorithm wait and start cooling right before the set point to 35 or will it really slowly ramp down like the graph shows?