Hello,
An odd one here, not really causing a problem, but some confusion.
I appear to have multiple duplicate settings entries and sensors. I only have one Spark which has one expansion board attached, which in turn controls one fridge, with one heating and one cooling output.
I have, for a while now, shown multiple options when selecting what to us to drive the fermentation profile, as well as when plotting graphs and selecting what to display. In each case it is the highest number one which I need, but I am just wondering if there is a good way to clean this up?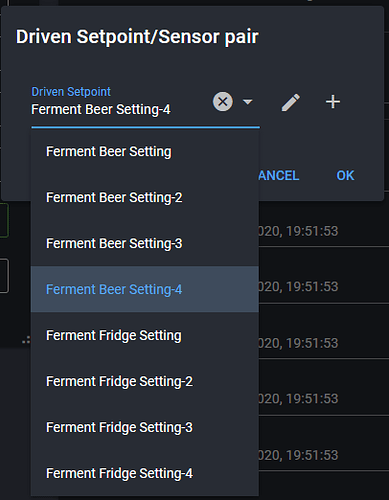 I only have one beer and fridge sensor shown, but it is named "Ferment Beer Sensor-2" (similar for the fridge).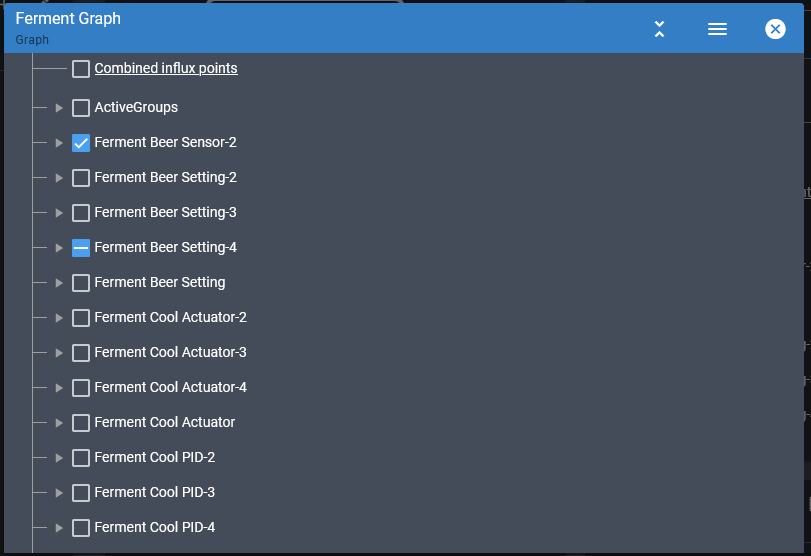 Thanks for the awesome software!
Jerry