As I anxiously await possible integration of the brewmometer, I have been wanting to have something that I can remotely monitor. After some searching I found 'Motion' for RaspberryPi. Motion is a video surveillance software that is fairly easy to setup. So I got a USB camera that is compatible with the Pi, and after installing Motion my camera just showed up. I did a bit of config to turn off saving images and videos, and enabled the built in webcam. With the camera pointed at my pitcher of StarSan, and a couple of 12v LED lights I can see how much bubbling is going on from anywhere!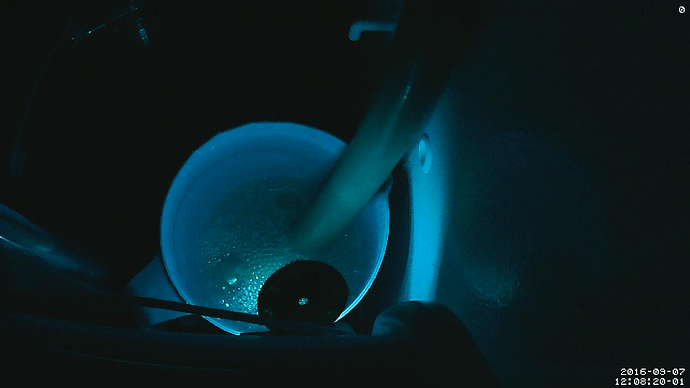 The dark disk is an array of LED lights that I had pulled out of something else. I plan to mount all this up in a nice way, but at the moment it is serving the purpose.
Easy, inexpensive addition that is fun!