I upgradeded my HERMS a while ago and the following items I don't use anymore and are for sale.
Heating element 5500Watt 230Volt: New value was 90 euro in total.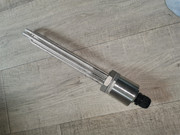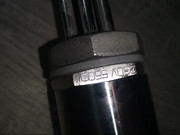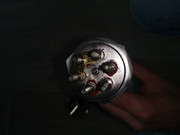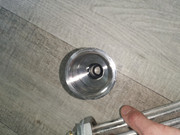 HERMS Coil 7,5 meter BSP thread: New value was 105 (Stainless Steel HERMS Coil with BSP Fittings - 30 cm - 7.5m - HERMS Coils - Mashing)
Stainless steel pans 50liter: (kookpan 50 liter - Hobbybrouwshop.nl)
The pans have holes in them so they are quite useless. But the holes fit brewpi equipment so if you are trying to make a HERMS this might be interesting.
Pan for herms coil: (holes for HERMS coil/ heating element/ temp sensor/ in-outlet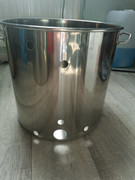 Pan for boiling: (holes for heating element/ temp sensor/ in-outlet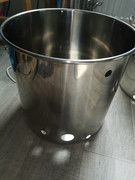 If you're really interested I still have another pan, the mashing pan, also with holes for temp sensor/ in and outlets. This pan I still use but I am willing to sell that one as well, then these three pans can make a compelte HERMS system.
If you are interested make a good offer!