Hi, I am aware there are constraints on the digital actuator to control the minimum off time and minimum on time of the fridge compressor.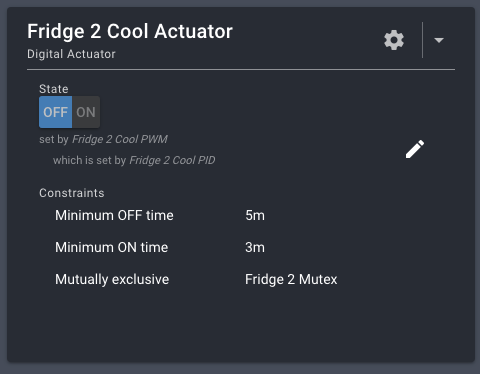 And that there is a preset on the PWM block of 30m, I assume this would control the maximum time that the actuator is on.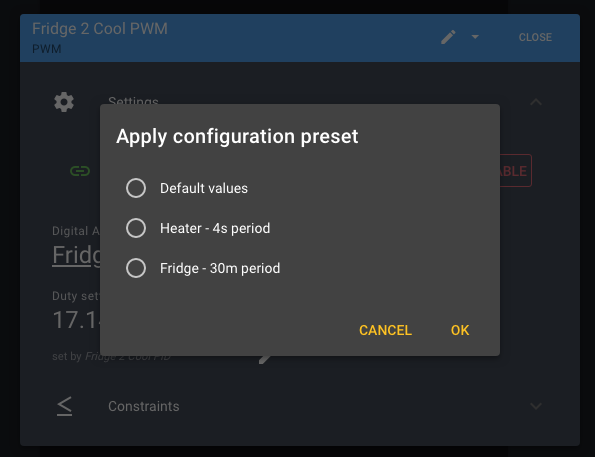 I have just started a crash cool using a constant beer temp and have noticed that the fridge has been running for several hours. Should that be or have I missed a setting.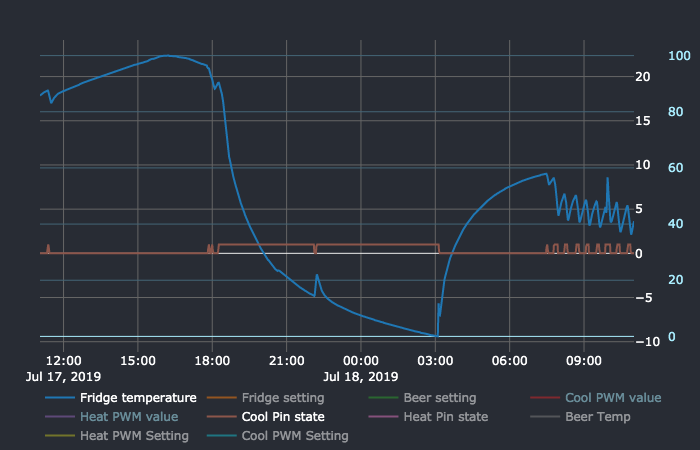 At 3am I changed it to a constant fridge setting to give the motor a breather.
Thanks
Dave.