Good Morning! I started my first Brewpi & Lager fermentation on Saturday. Very excited!
Beertemp is + or - one tenth of a degree (50° F) but I am a little puzzled why the fridge temp never gets as low as the beer temp.
This is a 4.4 cu ft mini fridge with an arduino+sainsmart relays with an electric heating pad for heat. All Brewpi settings at default, except the beer profile.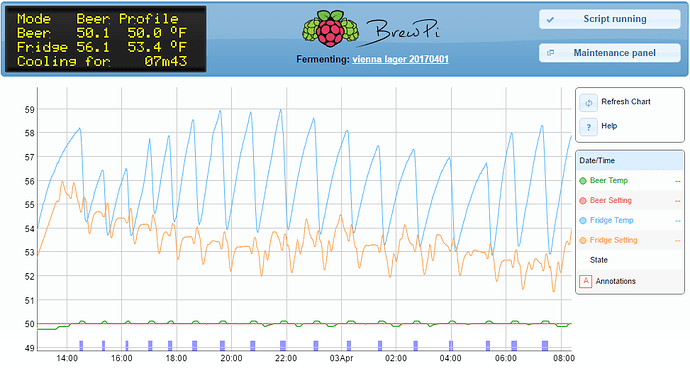 Thanks!
Katherine