Hi
Hope this isn't too daft a question.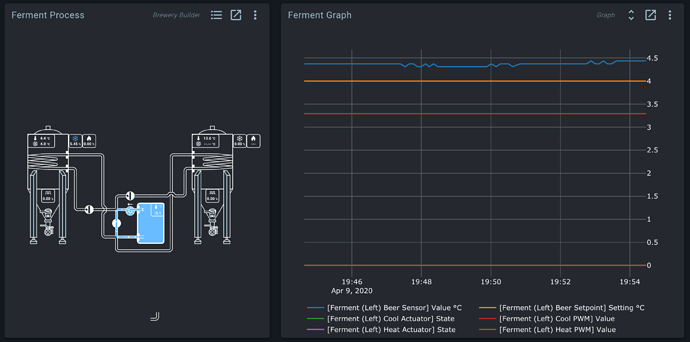 In the above I cant work out why the solenoid ball valve hasn't kicked in to allow flow of Glycol to keep the the temperature at 4.0C. Running a test with water in Chronical fermenter, in Beer Constant.
Any help greatly appreciated its hovering .5 above so I've obviously not set something.
Glycol supplied through converted maxi 310 cooler via python pump. Glycol recirculated through python loop to avoid pump stress when solenoid ball valves are closed.
Flow of Glycol to conical fermenters controlled via solenoid ball valves controlled via SSRs attached to spark via one wires, running latest brewblox release!
Cheers