Hello,
Hi, I'll explain what my system is installed first.
My system is a temperature controlled fermentation chamber with brewpi with a raspberry pi + arduino one UNOR3 MEGA328P plate. the arduino board is powered by usb through the brewpi.
The system worked well for more than a year. In the last summer I had a problem with the sd card and did not have a backup copy.
I bought a new sd card and reinstalled the system. Due to the new updates, the new system has to work with the legacy mode. I install firmware 0_2_10.hex, I configure the probes and the system works again.
After the first fermentation of the next batch, I leave the system connected but without doing any work. After a few days I notice that the system no longer works. It does not recognize the probes. I'm an idiot and once again I have not backed the SD.
I reinstall the system and this time I do a backup. The equipment works again. but after 10 days of operation approximately (7 days of fermentation plus 3 lowering the temperature to 2º) the problem happens again. I do not understand what happens. Everything seems to be fine, the raspberry works, I can access it through ssh and I can also access the brewpi page by html. I do not receive data from the probes nor does the system find any other device.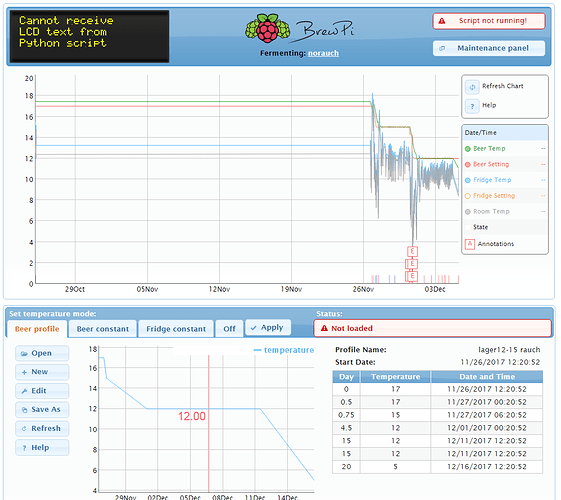 If I refresh on the "device configuration" screen, the response is an error message: Error while receiving devide configuration: Syntax Error: Unexpected token C in JSON at position 0 "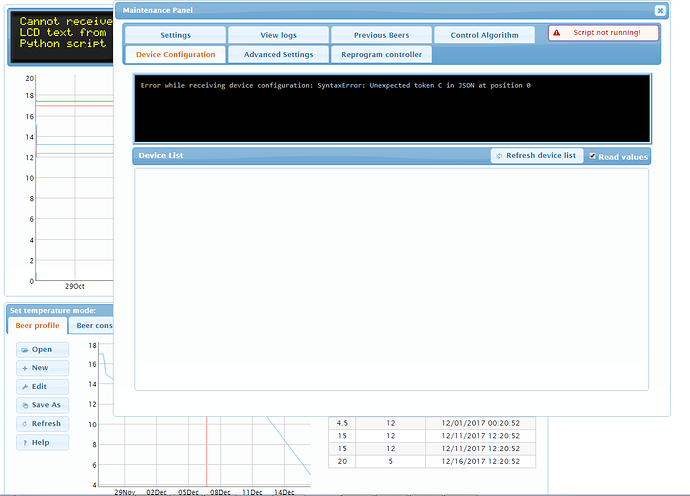 I have not been able to reprogram either. I get this error …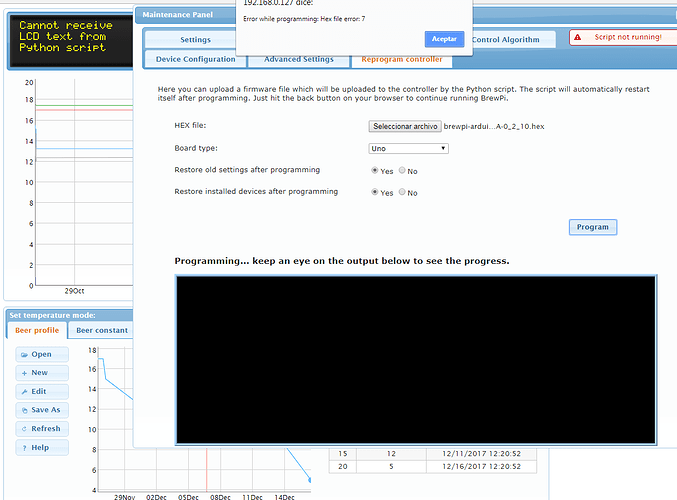 My temporary solution has been to restore the backup in the SD. In this way everything comes back to work directly.
The big problem is that this keeps happening in each fermentation. I can only think of one thing. Maybe the problem is that after so many days saving data from the fermentation, the system generates a file too large. It is an idea only. My knowledge of Linux is almost 0 and I do not know how to check it. Can anybody help me?
blau