For a while now I am struggling with tuning my PID for my conical. The conical is a SS brewtech ½ bbl heated with the heating pad from SS brewtech and cooled with a home made glycol cooler. Temperature of the cooling water is 2 degrees.
Hopefully somebody can help me out.
If more information is needed or more detailed graphs please let me know!
Settings that I have now:
Cooling minimum ON period 2seconds
Cool PWM period 10minutes
Heat PWM period 10 seconds
Mutex heater and cooling is 2hour
Cool PID P -10 Ti 2h Td 10m
Heat PID Kp -50 Ti 2h Td 10m
Screenshot of beer temperature with actuators and PWM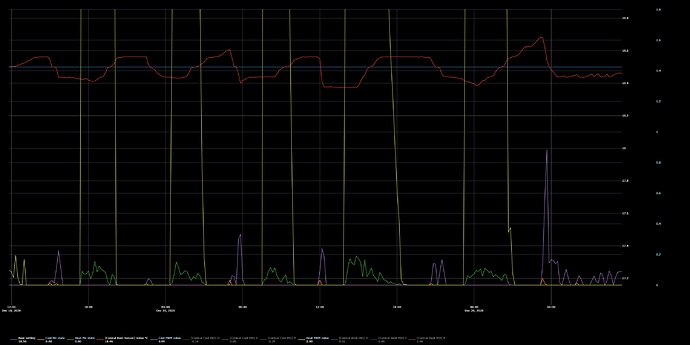 Screenshot with PID of heater and cooler