I got configuration issues with BrewPi onewire temperature sensors from BrewPi web interface. Three temperature sensors are currently connected in accordance with the diagram below. On the diagram is shown the last two digits in the "onewire" address.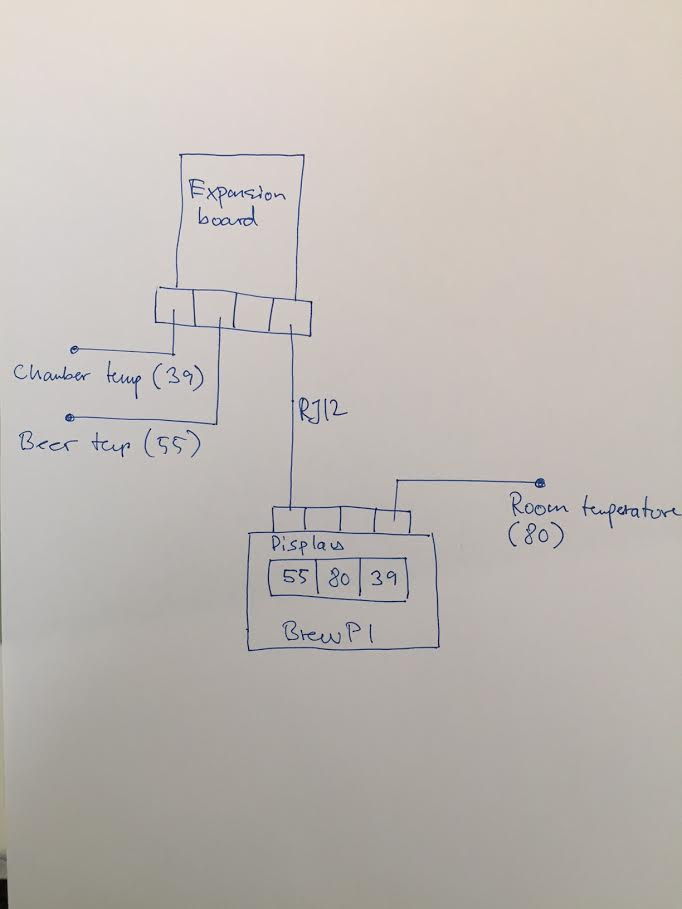 All three sensors shows up on the BrewPi display and indicate temperature. The temperature sensor order is shown on the drawing as the last two digits in the sensor address.
Questions
How to control the sensor order on the display, when two sensors are connected to BrewPi via the expansion board?
The last two digits from "onewire" address are shown on the drawing of BrewPi above.
What is the difference between "Installed" and "Detected" devices?
Why is only one sensor detected, when three sensors are shown on the BrewPi display?
BrewPi has status "Script running" in Test mode
4. Why does "Value" indicate null and not a temperature (ref. below) (I imagine it is because that the sensors are not detected)
I really appreciate your advise


Cheers Ken