Hi,
I have been running BrewPI for a coule of years without problem. I recently added another fermenter to my system as well as another RPI.
The Raspbian OS that was installed on the new card showed several differences, the main was the /etc/network/interfaces file was blank. After some searching online I found that the wifi settings go in the /etc/wpa_supplicant/wpa_supplicant.conf file instead. Once configuring the wifi connection and installing the BrewPI software I tried the web interface to make sure it worked and noticed that the LCD display was missing…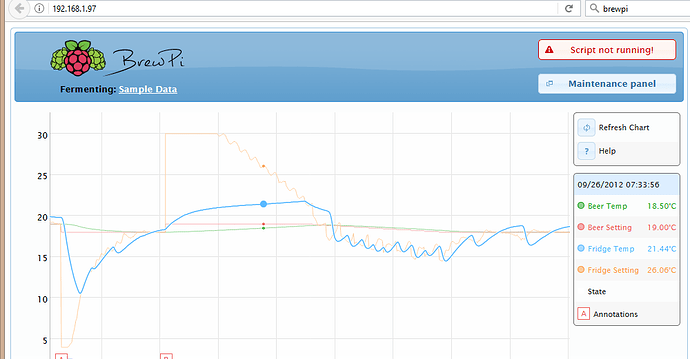 I'm assuming that this is a newer version of Raspian and various elements have been changed. So I guess the newer version of Raspbian has something to do with the LCD not displaying. I am still running RPI's on older versions of Raspbian and the interface displays without issue.
I tried updating chromium, sudo apt-get update, sudo apt-get upgrade, sudo apt-get dist-upgrade.
Any ideas?
Cheers, Matt.