Hi dear BrewPi community,
We are a small associations of amateur brewers and we have a lot of great projects ahead. The one that concerns us in this discussion is the improvement of our fermentation process by buying 4 individual fermentations tanks. And we would like to use one (or several) Spark(s) to manage those tanks : but which set-up is the best according to actual Spark performances ?
Of course, more industrial regulatory systems exist but with less flexibility and scalability than Spark.
I've tried to sum up my ideas in the 3 following diagrams (the idea is to be able to manage the 4 chambers individually / The actuators are Motorized Ball Valves) :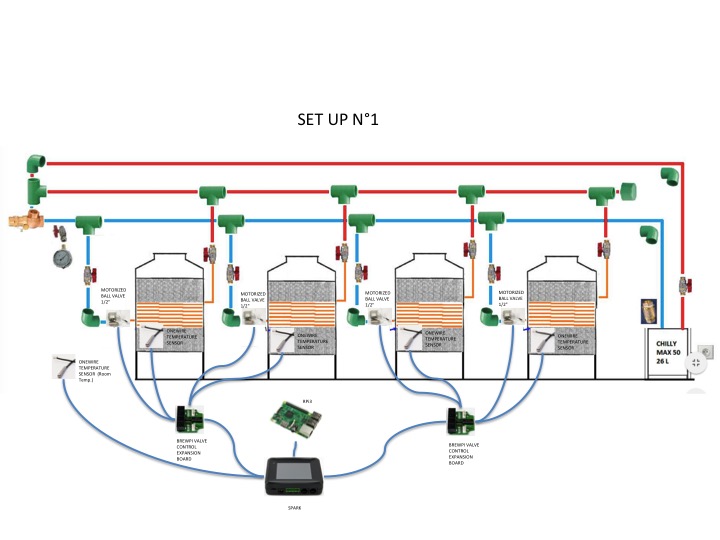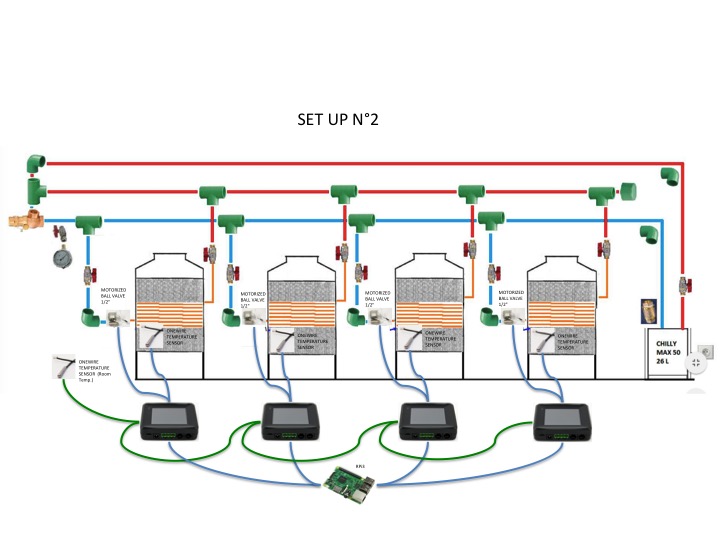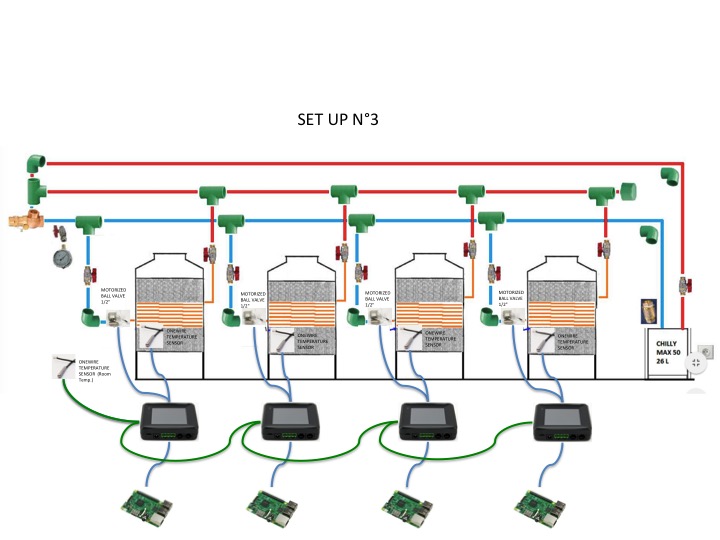 As it is a significant investment, we must move towards the most flexible and robust solution. Every optimized or alternative set-ups will be gratefully welcomed !!