Hi there,
I just finished building my HERMS setup, as per @Elco's drawings.
Have a look: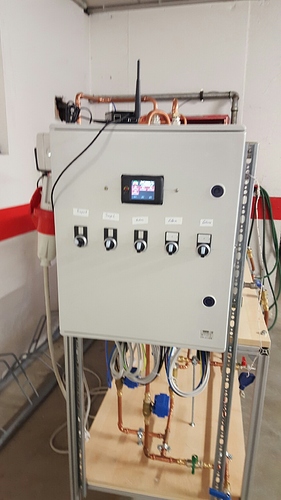 A friend of mine helped me on the electrical part. There is still a need for some SSR's to connect the pumps.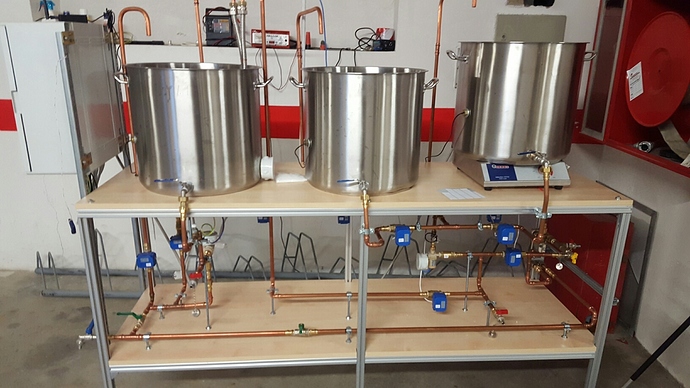 Looks beautiful, right?

I made the connections in copper - I probabily should have done them in another material, but it was easiest to do so. Tomorrow I'll give it a shot with "manual" brewing, just to chekc the heating power and the PWM outputs Elco has coded.