I have 4x 175L stainless steel tanks that I'll be using as fermentors. I'm planning on using 150W reptile cords for heating, and glycol for chilling, pumped through a 3/16" coppar tube on the outside. Both are about 15m long, enough for it to go around about 10 times. Isolation on the outside of this of course, but exactly what is not yet determined.
Initially I think I'll set up individual pumps for each tank, may switch to a valve system at some point thou. So I reckon I need 4 SSR:s for pumps, another 4 for the reptile cord, 4 sensors for the tanks, 1 ambient, 1 glycol, 4 extra shields to connect to SSRs and sensors.
Simple sketch, numbers show what port the sensors are connected to: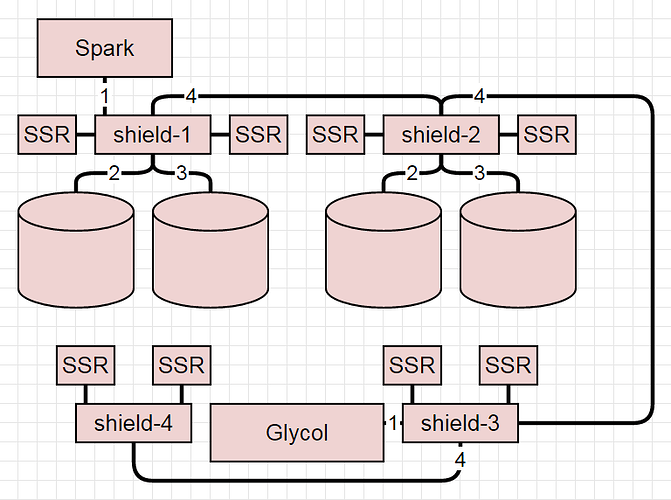 So for this build, here's my shopping list:
1x Base system
8x SSR
6x Sensors
4x Shields
Does this look right in terms of what I need?