Hi - I'm on my first BrewBlox brew after several years of using BrewPi and had a couple of questions:
(1) By default, when I open my link to my BrewBlox view, the hamburger menu is always open (config options, dashboard selection, etc). Is there a way to link directly to my fermentation dashboard with the menu pane closed?
(2) I struggled with free rise to fermentation temperature on this first brew. I'm running a glycol system with a heater on my conical. I left the heater unplugged during free rise, but got a fair amount of overshoot: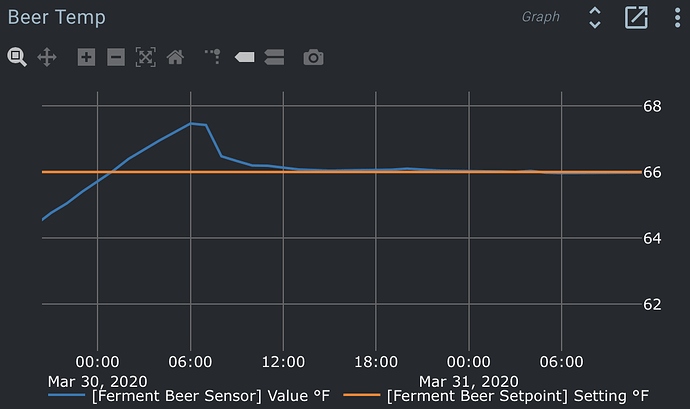 The heater PID kept calling for heating well beyond the set point, so it took a while for cooling to kick in. When I had done free rise with BrewPi, I would temporarily switch my heating output from Chamber Heater to manual actuator/off and didn't get the same overshoot. I'm running default PID settings on BrewBlox. Any advice?
Thanks,
Win