Hi, I'm building a BrewPi setup using a chest freezer and I would like your help making sure I didn't miss anything in my design and parts list.
Here is a diagram for the build: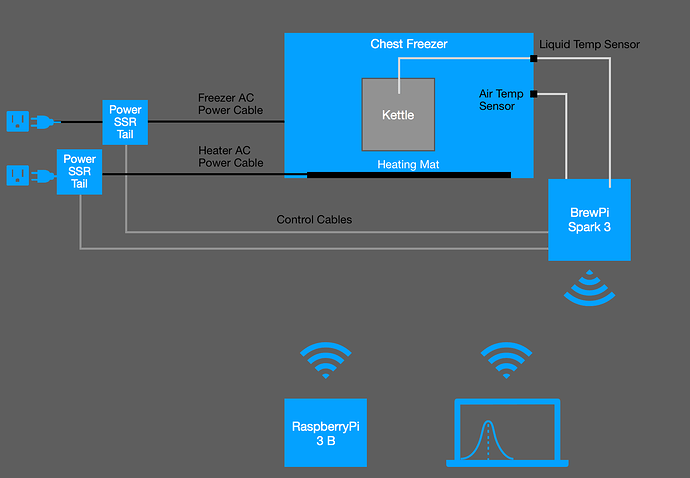 Here is a parts list for the build:
What should I use for the control cables between the BrewPi and the 2x PowerSSR Tail?
I'm also considering adding a fan to the setup. I would go for a computer fan, always on. Any suggestions on how to power it?
Thanks in advance for any tips or feedback!