Background: I like to disable temp control on the freezer while there's no beer in there.
I set a temp profile last night and thought I had enabled brewblox to start managing the temperature. Wake up this morning and nothing has happened, it's still sitting at room temp.
I've rebooted the computer running brewblox a hour ago and I'm still not seeing any change in behavior.
The "ferment cool actuator" seems to be in a eternal wait state to turn on. I'm not sure why.
I'm on firmware version a41ceeb1 (release date 2020-04-09).
Screen shots of what I'm seeing: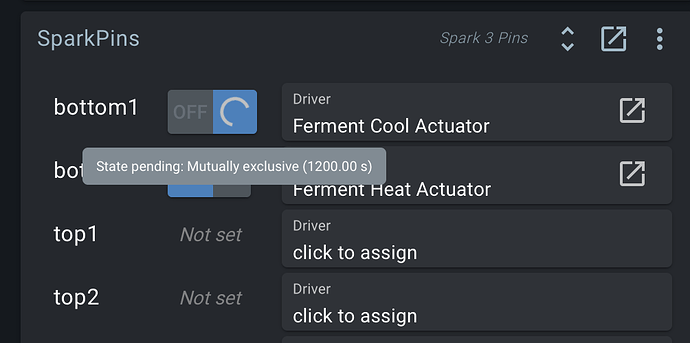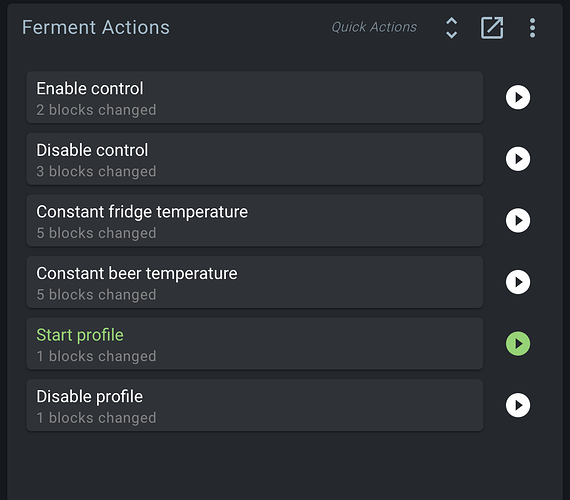 Thanks
-Grant