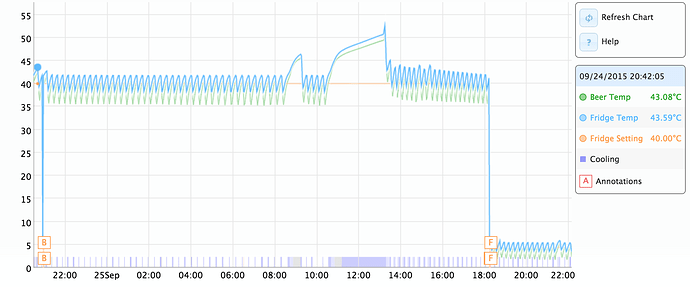 Having gone a while without upgrades, I decided to do a clean install and update everything to the latest version and firmware, and resetting everything to defaults.
After doing so, however, my temperature isn't stabilizing. It keeps jumping over and under the set temp by ~3ish degrees fahrenheit.
Anyone know what's going on?