Hi,
I am trying to configure my DIY shield mounted on Leonardo.
I have only 4 devices : Heater, Fridge and 2 sensors on the same pin.
I don't know why but I am not abble to configure the second temp sensor whereas it is detected and it displays the good temperature.
I have modified the pinList.py but all seem OK.
Any Idea ?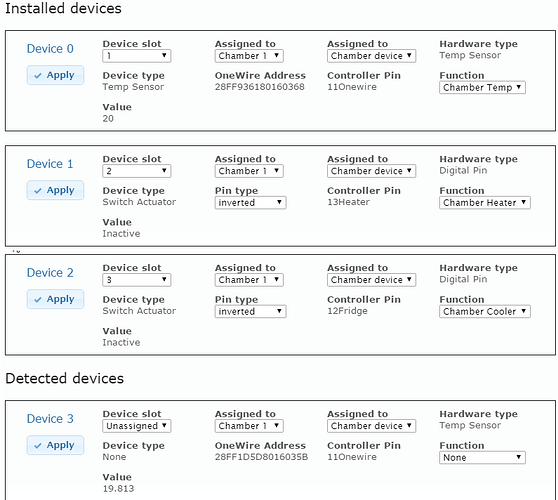 A second question, how can I easily test my actuator ? nothing on the PiLink, can I drive them through the web pages ? For now, they are never driven, probably an hardware problem… to investigate…
Thanks a lot for your help