I reinstalled and upgraded to the Jan 2022 release and started seeing oscillation (about a 0.8F amplitude):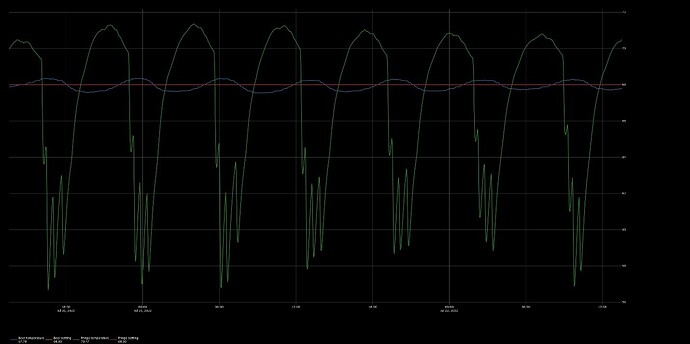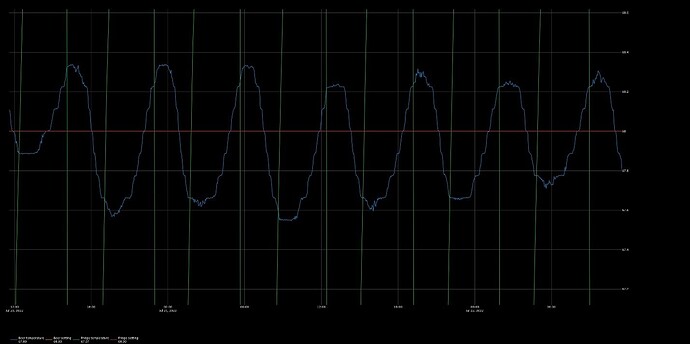 Prior to that I've had really excellent PID stability (Setpoint unexplainably jumped). I'm fairly confident I was using the default PID settings back then (Brewblox release 2020/12/02 - #3 by Bob_Steers). I looked back at a log I captured before the upgrade (Ferment graph broke on update to 2021/02/25 release - #3 by hexamer) and unfortunately it seems the log only captures the PID parameters for the active blocks and I must have had it in fridge mode.
Currently I'm going through a painfully slow tuning based on a discussion about pidtuner on the discord. So I'm wondering is there something else I'm missing or something that's changed in recent builds?