Hey Elco,
Could you help me out with my PID settings, there is a little overshoot in both directions and although it's not too bad I know this can be totally eliminated. Mainly the cooling overshoot I want to fix. Am I right in assuming I need to increase Td? Would like to get your best guess before I play around with the values as it takes time to raise and cool 30L of water… Default settings:
Heat:
Kp = 10
Ti = 600
Td = 60
Cool:
Kp = 10
Ti = 1800
Td = 200
Shall I also change the PWM periods and delay times?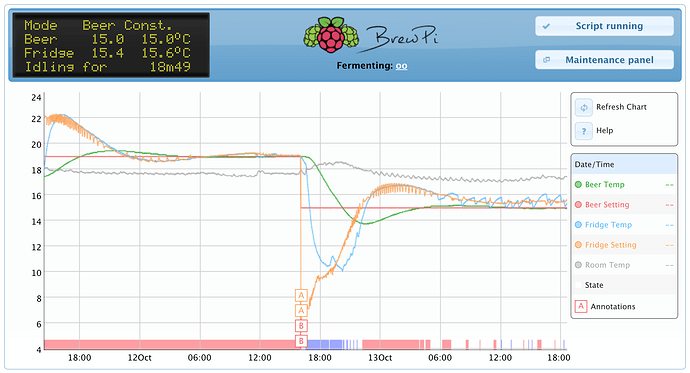 Separately I recall reading somewhere that you had scripted the software to auto-learn and auto-adjust settings based on behaviour (I cannot find this back). Was this just a thought that never materialised or is the software doing this to some extent?
Thanks!
Joost