People, I changed the Brewpi code for Arduino to use it as mash controller. So, now I am testing it. See image below, where red line is HLT temperature and blue line is mash temperature.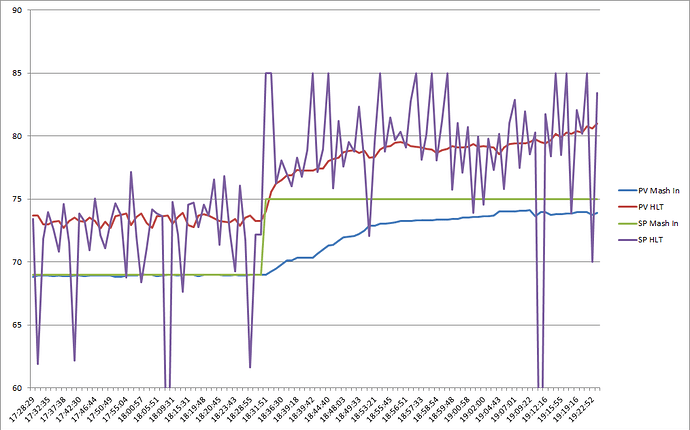 I will try to increase Proportional gain e disable Derivate control, because I need more speed temperature increasement. Do you agree with those actions?
Kp: 7
Ki: 0,125
Kd: -3
And, what is your PID settings?
Thanks,
Fabiano da Mata