The controller was doing fine in keeping a constant beer temperature at 7°C for about a week or so.
Today, at 21:18, I had to power off the raspberry Pi3, so the BrewPi controller turned off too.
I restored the power at 21:22, then saw this behavior, that looks a bit strange to me.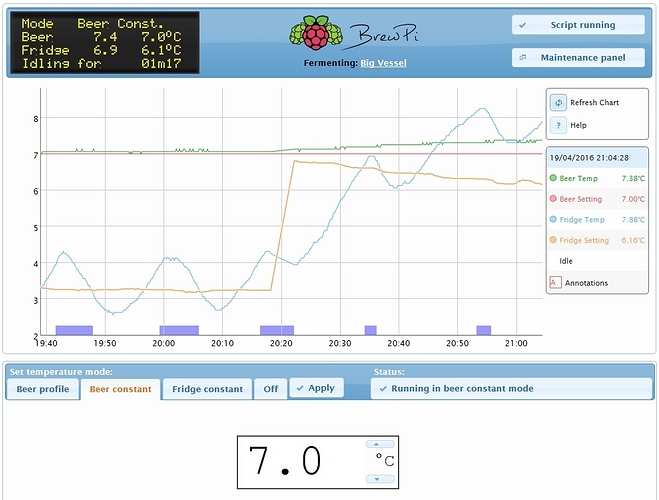 Il looks like, after the reset, the controller set the fridge temp to about 7°C, instead of keeping it close to 3.3°C, as it was before the power off.
This caused an overshoot of beer temp of 0.5°C., very long to stabilize to the 7.0°C target temperature…
My PID parameters are at their default values, except both Td (that I set to 0) and Beer-to-fridge Ti, which I set to 12000 (just to experiment).
Is it the expected behavior after a power recovery? Am I doing anything wrong?