I'm running BrewBlox with two conicals and a Tilt in each of them. I am very satisfied with the new system. The only thing is, that sometimes I get some stupid data points from Tilt. With theses points the whole graph is not readable anymore. Here an examle:
Graph with Tilt Data: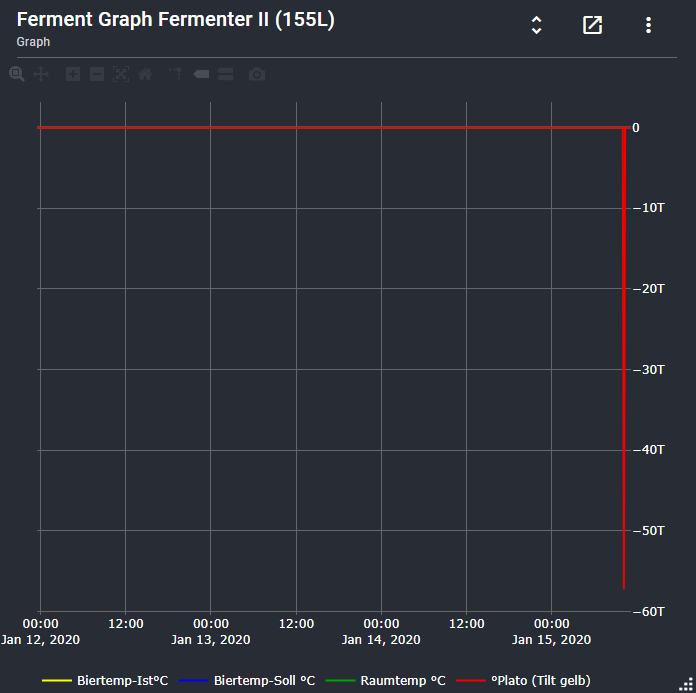 Graph without Tilt data: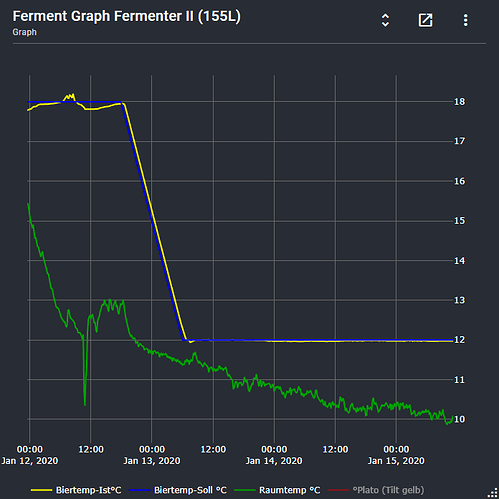 The wrong data point is about -57 thousand, so the scale of the graph is adopted to the most extreme points.
Is there a possibilty at the Moment to delete single data points out of the database.