I am looking for a little bit of hand holding. I have to confess that I bought the system simply to monitor temperature of fridges. Nothing else. I have 5 sensors that I wish to use and they are all connected to the spark.
So I would like the graph to show 5 plots of temperature.
I made the mistake of doing the wizard for a brew and it is now labeled as beer this and that. I have tried going into settings to change things. The range does not seem to be correct even though it seems to be on autofit. I deleted redundant widgets but now I have a gap.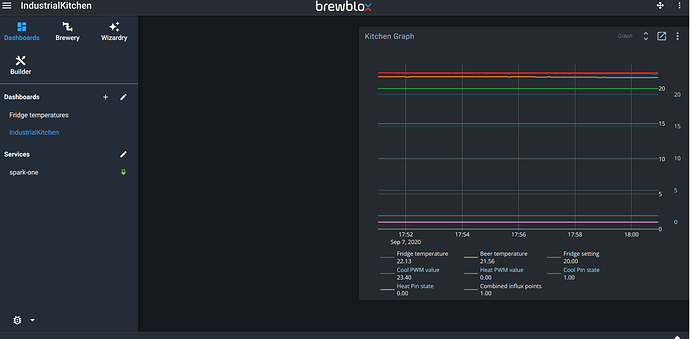 Before that I tried simply adding a widget to the dashboard called graph but I could not see the temperature sensors listed under the spark to be able to plot it.