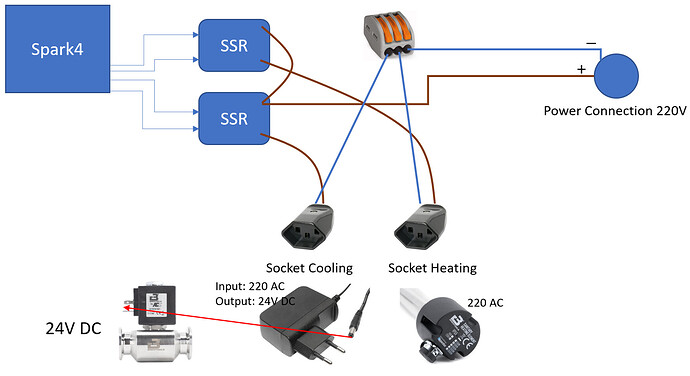 Hi there
I made my system like in the schema attached. My problem is, that the socket, where I attach the solenoid valve gets always power and the solenoid valve is switching on and off even when the SSR is not on (no active LED). The solenoid valve is 24v DC but powerd with a 220V AC adapter like in the picture.
When I put a normal lamp in to the socket, it works fine. When SSR is on the light is on, when SSR is off, the light is off.
When I use the solenoid valve with the adapter with an Inkbird it works also fine. So it must be something with the spark or SSR.
Thanks for your quick help.
Cheers, Dani