When creating a simulated spark like described in the documentation I get a spark service with disconnected 1-wire sensors and extension boards.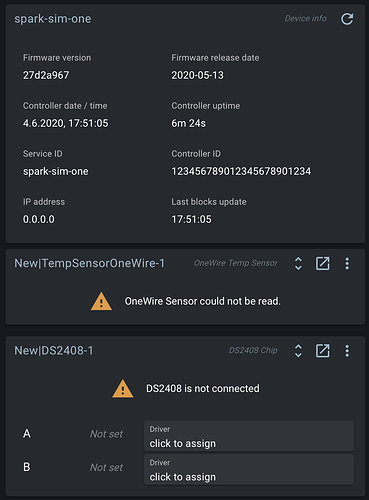 For the sensors I found a solution by removing them and adding a new block "Temp Sensor (Mock)".
Unfortunately there is no Mock for the DS2408 and DS2413 extension boards. I want to test a setup basing on this extensions. Is this a known bug? Is a workaround available?
I run brewblox in an ubuntu docker environment (not raspberry pi). The logs show no errors.