Hi all,
I've got my system setup and seems to be running/working just fine, however… I'm a little concerned about my wiring because the heater and cooling pump are running when the SSR's are off, so i think there's a problem with my wiring.

:
I've had a good look through the forum to find some answers, but I'm not finding answers.
My setup is a FTSS type setup. Heating belt for warmth and a pump in an esky full of ice water to cool (circulated through a coil running through the fermenter) with DC SSR's.
Here's a basic wiring diagram: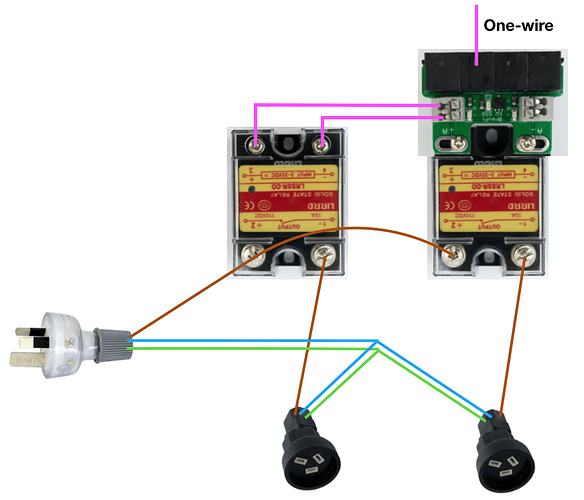 Plus a couple of photo's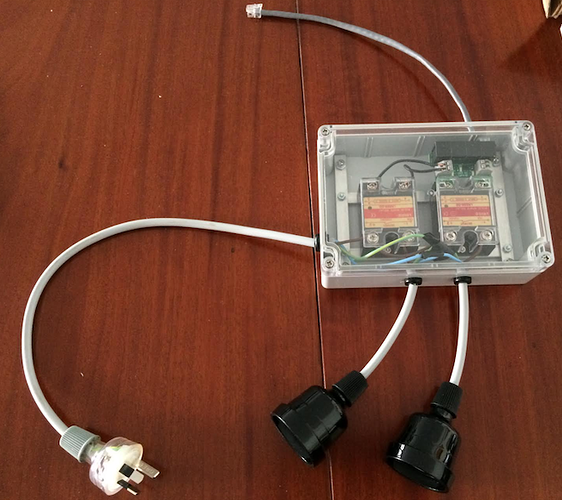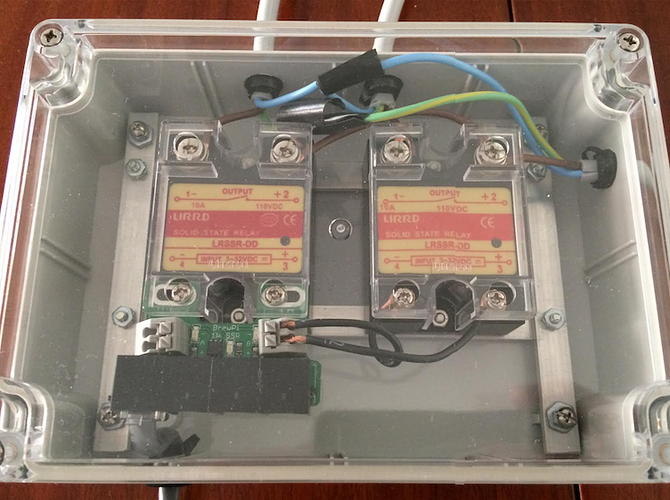 So both the belt and the pump are on when I plug it all in, however the SSR's aren't switched.
Is this normal? Or rather have I been a bit of a twit with my wiring?
Hope I've given enough info, any advice would be great!
Cheers!