Any ideas on this strange minor oscillation that seems to have started after a day sitting at 24C constant.
Up to the point it starts the beer seems to be very stable +/- 0.06C around the setpoint. Then it seems to fluctuate further - 0.25C
Running on a super cheap Arduino / RPi setup so I'm aware it's old firmware etc.
Do I need to change the PID settings?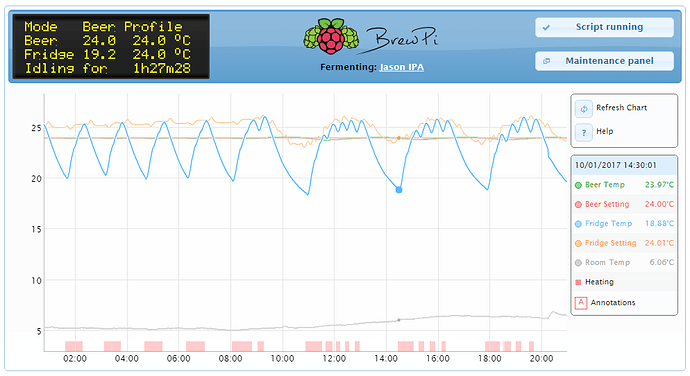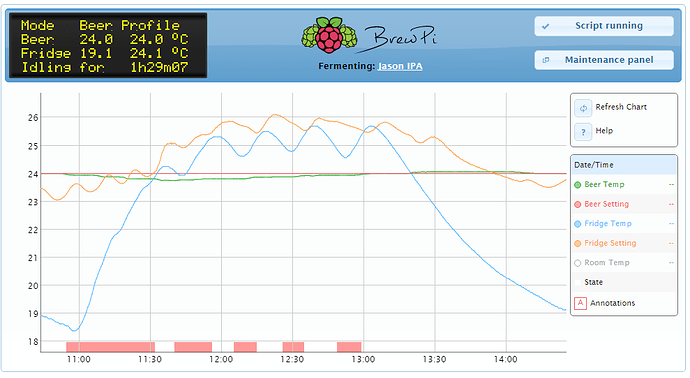 Many Thanks