I'm running a commercial glass door fridge and have just swapped over to brewblox from brewpi. at the moment is just a fridge not doing fermentation.
I'm finding that the average fridge temp rises when the room gets warmer and the PID doesn't seem to compensate. I reduced the max on time and off time for the fridge from 5 minutes to 2 minutes but the fridge seems to be running 9 minutes off and 6 minutes on at the moment. which is driving quite large temp swings. I'm fine with the average holding around the setpoint but the average is regularly climbing above the setpoint.
All other settings are the default.
Close in view of the actuator action: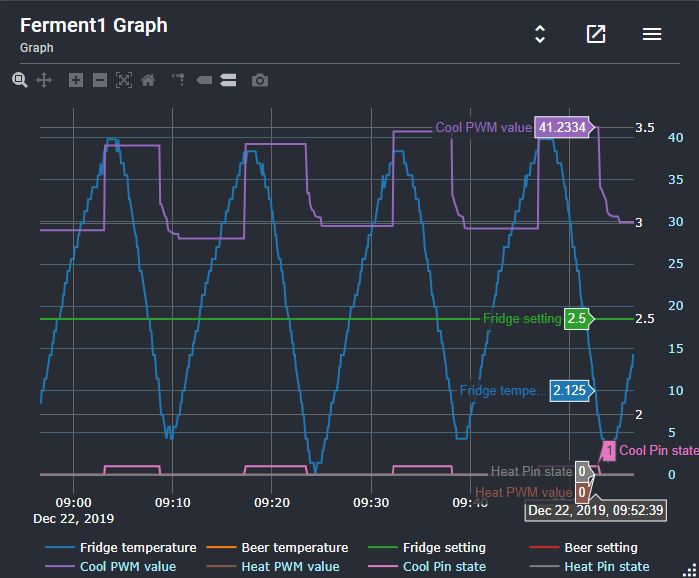 Longer view where you can see the average climb above the setboint: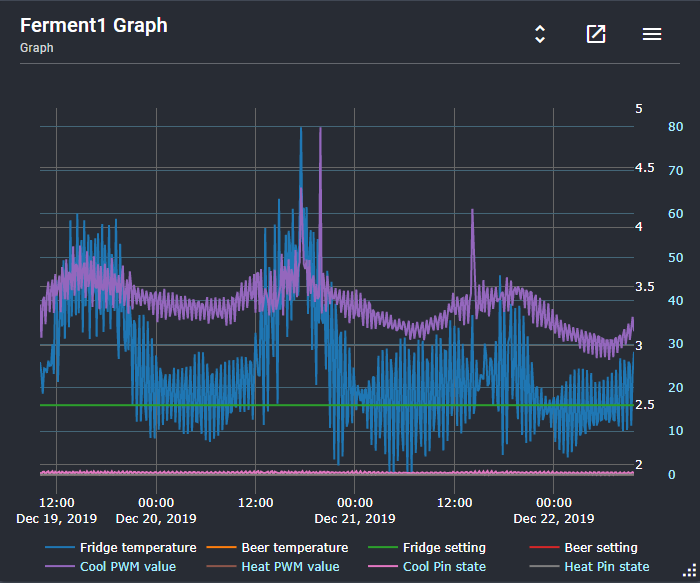 PID settings: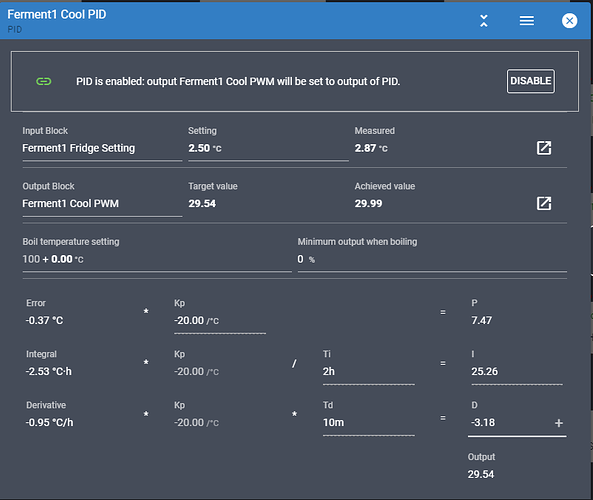 Any suggestions on how I better tune this?
Thanks