Each time I try to create a new fermentation profile I struggle with the current UI. Want to ferment for 14 days at 68 degs F and then raise to 72 degs for 3 days. I think I'm not understanding "offset" . This is what I have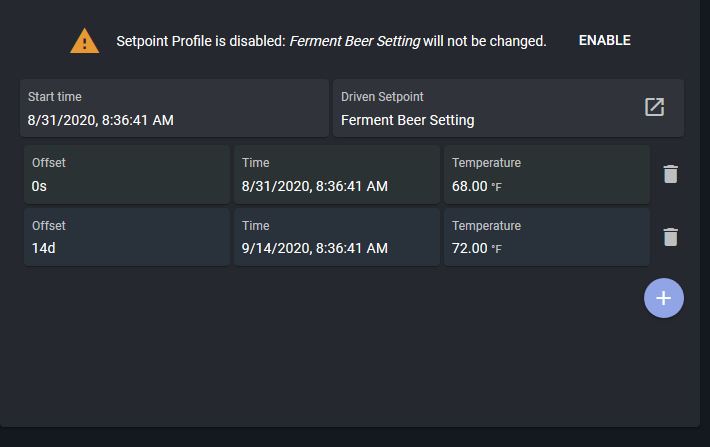 First line 0s, current date and start time, and I want 68 degs.
Then on 9/14/2020 I want to go to 72 degs. for 3 days. Then cold crash. is this what I want ??