My BrewPi Spark is running on version 0.4.1 with complete standard settings, the only thing I changed is the minimum cooler on time to 300 second.
The setup was running just fine for days. There was no change to the setup at all, not even the slightes movement of the sensor or anything. I am now getting a huge oscillation: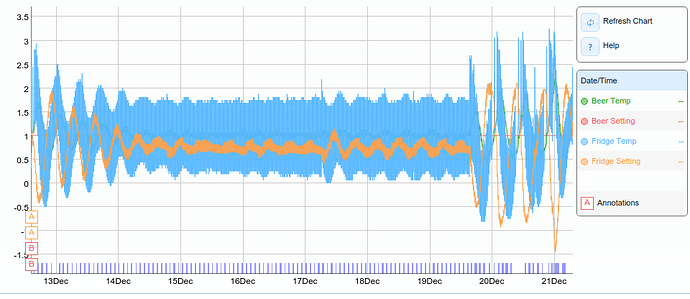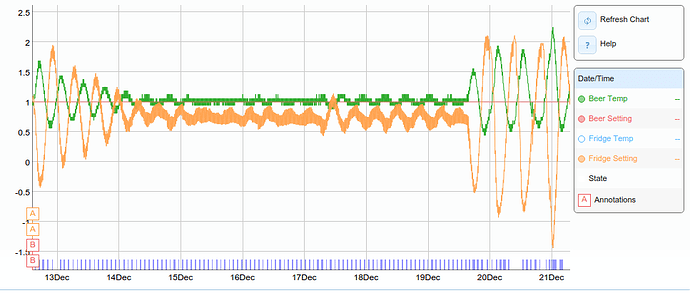 What is the best way to completly reset the spark / BrewPi? How could I solve this problem? Which values should I provide for you to be able to help?
This BrewPi is beeing used for a Kegerator which is at my lager temperature of 1 degree celsius. The beer sensor is in a 1L bottle and the mode is Beer constant. This setup was running fine with 0.2.11.