¡¡Hi everyone!! ¡¡Happy new year!!
Firstly, sorry for my english, it have been years since i studied it at school.
Secondly, my problem is that Brewpi seems to cool or heat too much. He doesn't learn. When i set beer temp to 20 degrees (i will always speak in Celsius), the temp goes to 26, an then to 16,5. Totaly crazy. Well, that was last week. I have been changing the places of the sensors. Now it goes to 20,3 and then to 18,5. The problem is that it doesn't get better replacing the sensors, so i think it has to be the software. Maybe de algorithim, maybe i haven't got well configured.
Some graphics: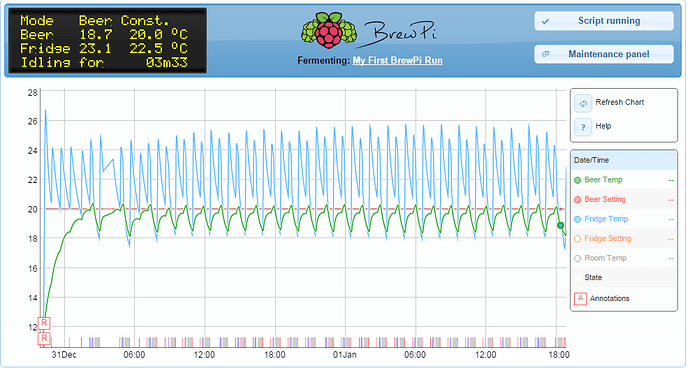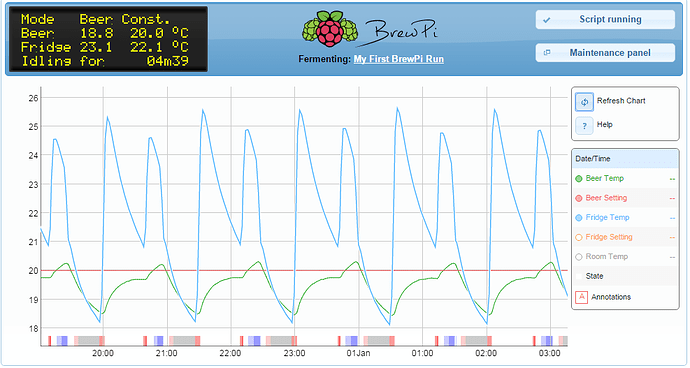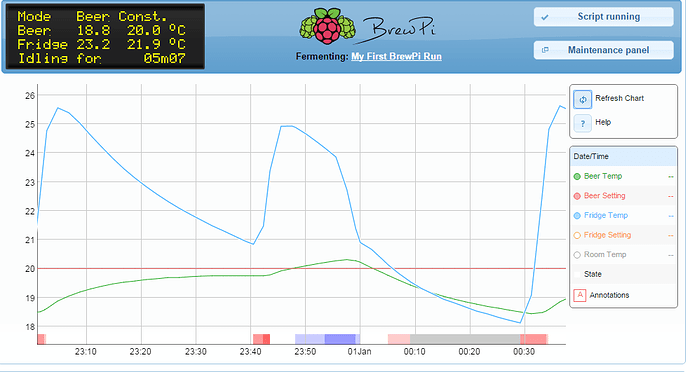 I use a freezer of 1,5x1x1, a fan and a heater of 200w