I have now got my BrewPi Spark up and running and I am running a Test Beer Profile. Everything appeared ok to start with, but it has been now idle for nearly 13 hours rather than heating? Please see screen shot;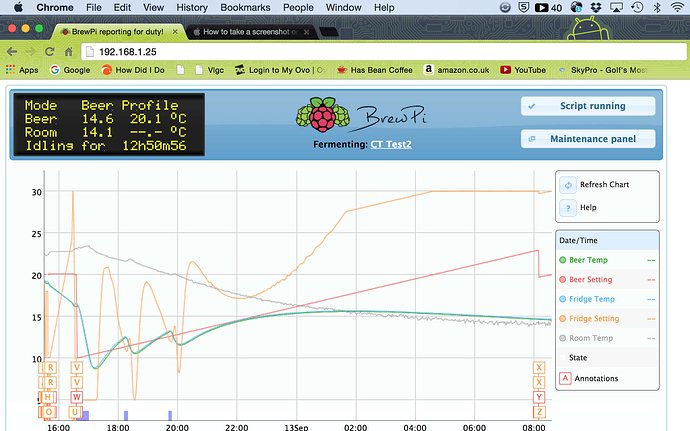 In my pre-testing the heating and cooling appeared to work ok? I am sure that I have made a silly mistake, but I am not sure were I have gone wrong?
Thanks for your help?