Hi,
I've recently got an SS brewTech brewmaster conical and i'm pumping water from the ice bank in my beer chiller through the built in cooling coil to cool it and have a heat belt for heating
I'm using an Arduino based controller, the main problem i have is over shoot on cooling, i've modified the firmware to reduce "MIN_COOL_ON_TIME" down to 5 seconds which helped a lot, but I'm still getting swings between cooling and heating.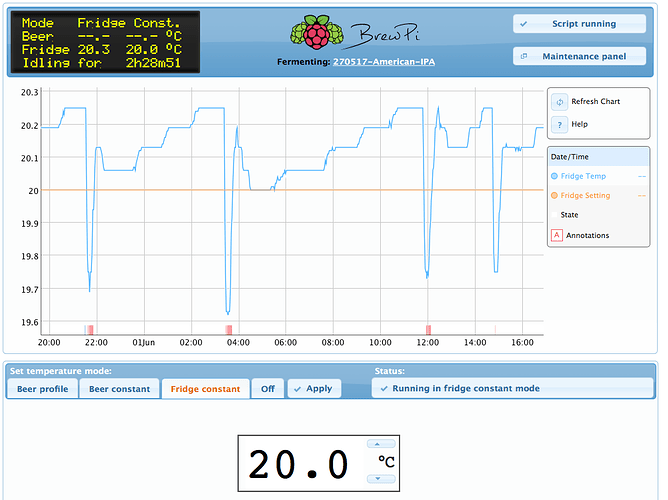 I know the swings are only 0.5C but can I improve upon this or is it the best that can be expected?
Also is there anyway I can implement beer profile mode with this hardware? would adding a second temp sensor in the fermenters thermowell work?
Thanks
Russell