Hello Elco, a few weeks ago, I finally found some time to install brewblox.
Up to now I tried all kind of different things, but i run out of ideas…
I have a rpi2b, powered with a 5.1V , installed software on 2 different SD cards, brewblox is up to date, UI is running fine.
Spark V2 is connected to rpi via USB, separate power supply 12V, blank, white screen, 1 temp sensor and 1 SSR attached for purpose of testing.
Spark had all functionalities working fine with former brew software.
brewblox-errors-2.json (246 Bytes)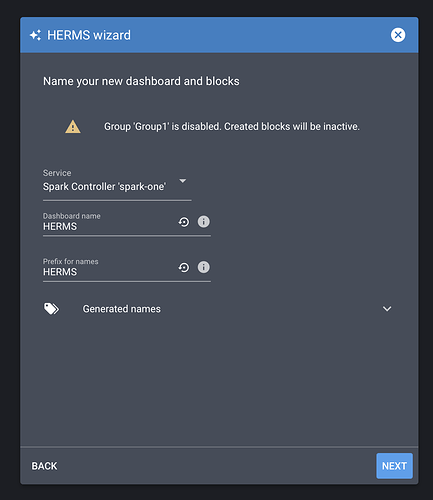 https://termbin.com/e0zd