I have a BrewPi Spark 3 and a RaspPi running the web interface. Both are regularly updated. So far, I never had any problems and the temperature control worked pretty much flawlessly out-of-the-box.
Some time ago, I fermented a 20l batch of a simple pale ale and, after two weeks, wanted to cold crash it to 2 degrees. Before reaching 2 degrees, though, the temperature ramped up quite quickly, without any signs of the heater being active and the fridge apparently cooling the whole time. The beer temperature looks nicely linear (almost as if programmed as such)…
This repeated a couple of times, independent of outside temperature (I know my fridge struggles sometimes).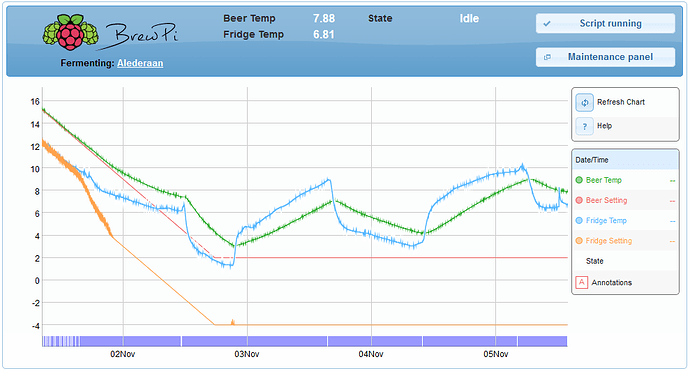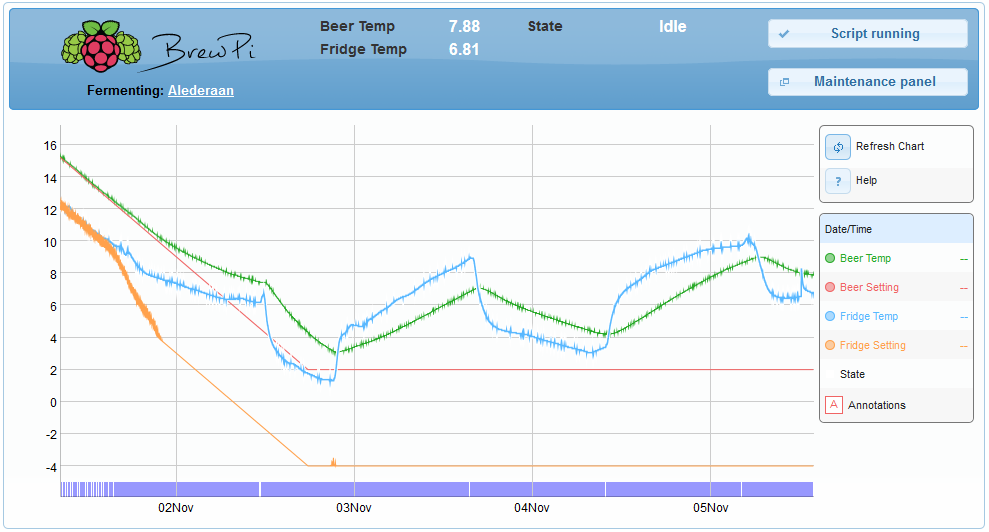 I am at a loss to what caused this.
NB: The beer didn't suffer from this.