Hello I'am using BrewPi Spark 3 with glycol chiller, SS brew tech FTS pump and jacketed 30 liter canonical.
I use controller settings suggested by you in this post New Setup for Glycol Tank + Pump.
Here my controller state JSON:
controll.json.zip (1.4 KB)
Here is my first test run (log1 is glycol bath temperature, log2 is room temperature):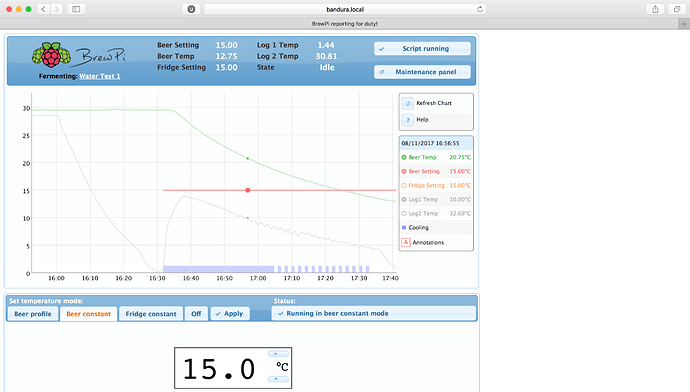 This is logs from brewpi-data:
Water Test 1.zip (3.2 KB)
Any suggestions to reduce overshooting?
Thank you.